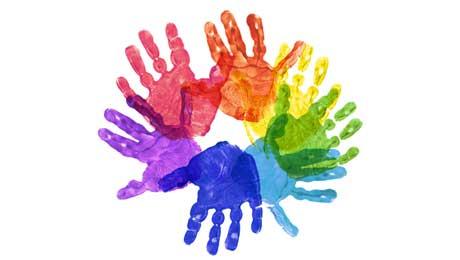 At Kentish Town our aim for PSHE and RSE has always been to make sure that all of our pupils, regardless of their vulnerabilities have access to the best curriculum that helps them to deal with whatever challenges they encounter in a robust and positive manner, whilst knowing that their voices will always be heard. With the right teaching approach, our pupils will develop the knowledge, skills and attributes they need to manage their lives, now and in the future. These skills and attributes will help them to stay healthy, safe and prepare them for life and work in the outside real world. We strive to provide our pupils with age appropriate information, explore attitudes and values and develop skills in order to empower them to make positive decisions about their health-related behaviour. This should take place with consideration of the qualities of relationships within families.
"As soon as children become curious about the world, they should be able to turn to the adults around them who feel equipped to respond in a positive and confident manner, with the facts, so that we normalise experiences of healthy relationships (including those with friends and family) both off and online, from an early age. To do otherwise is to risk keeping children ignorant of the facts, instead relying on potentially unreliable sources of information from friends or online." Harriet Gill, Managing Director of Education & Wellbeing at Coram Life Education (CLE)
Curriculum
The Education Act 2002 requires all schools to teach a curriculum that is, "broadly based, balanced and meets the needs of pupils". Schools must "promote the spiritual, moral, cultural, mental and physical development of pupils at the school and of society, and prepare pupils at the school for the opportunities, responsibilities and experiences of later life", while having a duty to keep pupils safe.
Our curriculum has been planned in a way that allows the child to relate to their own experiences. There are lots of opportunities to allow the child to see the world through an inclusive lens, where they can learn about different cultures, genders, people and families of different sexual orientations. RSE is taught as explicit lessons through the PSHE and science curriculums but is also embedded in other areas of the curriculum and day-to-day life of the school.
All teachers have a good understanding of the new revised curriculum. Staff follow our tailor-made whole school scheme to plan their lessons. This is based on the Camden scheme of work whilst ensuring the statutory RSE curriculum is taught in the Summer Term.
SEND
We ensure that the PSHE and RSE teaching programme is inclusive and is appropriate and relevant to all pupils, including those with SEN and disabilities. Our cohort of  children with SEND can be at increased risk regarding aspects of their health, wellbeing, safety and relationships, including vulnerability to abuse and exploitation – sexual or otherwise, online or offline. Developing the communication skills, vocabulary, strategies and confidence to help identify and try to manage such challenges is therefore crucial, and it can't be left to chance. Resource Base staff run individual support interventions in conjunction with families to support the individual needs of the child.
Examples of interventions are:
•       Circle of Friends-  Developed to support the children from the ARB to help resolve their social and emotional conflicts in school.
•       I am special- An autism awareness programme, aimed at supporting the children from the Autism Resource Base at better understanding their autism diagnosis.
Schemes of Work 
YEAR 1 Learning Objectives (1)
Overview of Whole School Learning Objectives 2022